Reach the entrance of the Hotel Boston directly with your car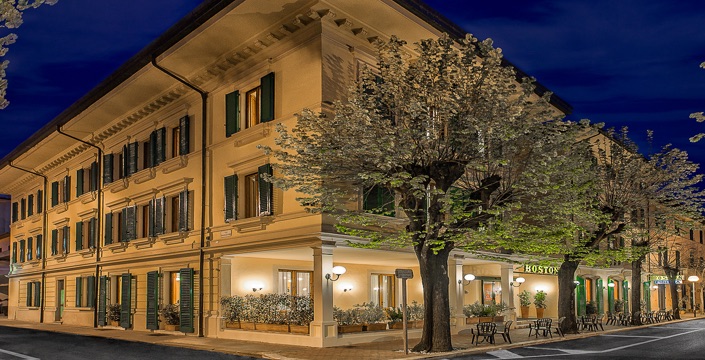 The Hotel Boston is in the heart of the city
, very close to the Railway Station and a few minutes on foot from the beautiful town centre restaurants and cafés.
You are just outside the ZTL (Restricted traffic area) and there is a private parking available.
Location
Montecatini is not just the Spa! From here all Tuscany is at hand.
Discover the Renaissance fascination of Florence and the Leaning Tower of Pisa
, stroll along the narrow and cobbled streets of medieval towns and allow yourself to be won over by the soft shapes and pastel colours of the landscape.
See what to do