In the centre of Montecatini Terme, to discover the city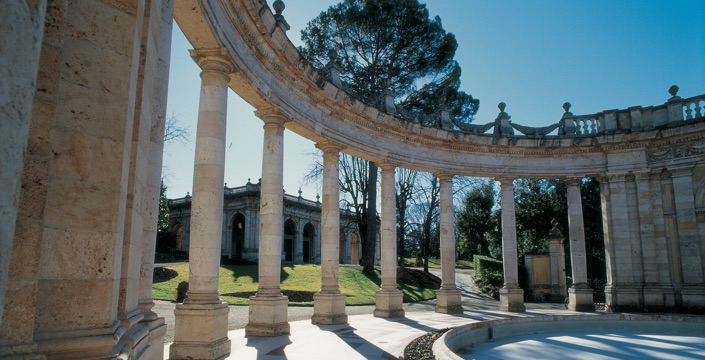 The Hotel Boston is located on a big tree-lined avenue in the centre of the city, just outside the restricted traffic area.
Here you are close to the
Health Spas
and can easily reach the
Sports Centres
and the vintage
Cable Car
which takes you to
Montecatini Alto
. 
learn more
Surrounded by all the enchantment of Tuscany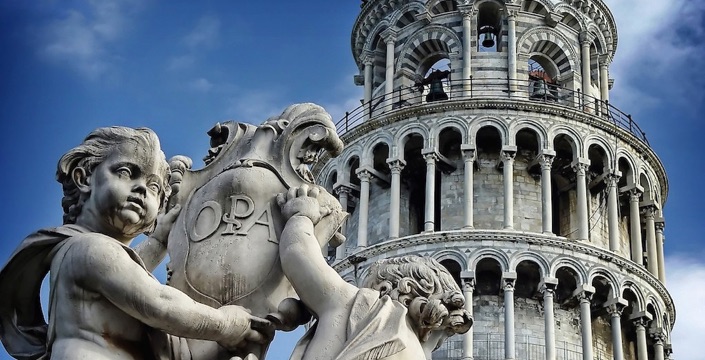 Discovering Tuscany and its unique heart is a fascinating experience which mingles feelings, landscapes, scents and tastes.
Located
half way between Florence and Pisa, Montecatini Terme
is a small town in the centre of this region which must be experienced, and the perfect departure point to begin a tour of a thousand different emotions.
learn more
What to see in Montecatini Terme
The Montecatini Terme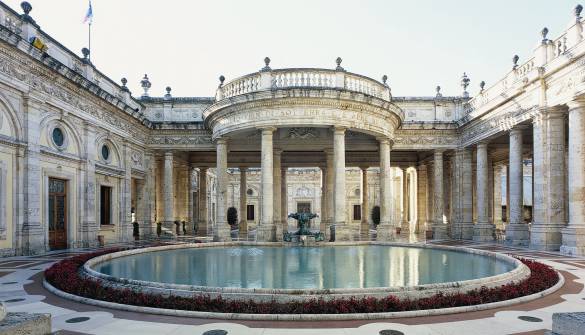 Montecatini allows you to pursue wellness in elegant Art Nouveau buildings, like the Tettuccio and Excelsior establishments, and to be regenerated by the thermal waters of the Terme Redi Swimming pool, a few steps from the Hotel Boston.
A complete range of services for relaxation and body beauty which flank the traditional Montecatini Waters, famous worldwide for their beneficial effects on the body.
The Cable Car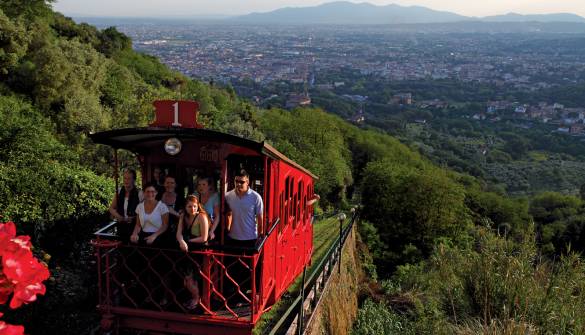 A brief journey which plunges you into the past for a few minutes.
Inaugurated in 1898, the famous Montecatini Cable car is the oldest one still working in Europe.
Its historical carriages on rails take you up to the old part of the town through vineyards and olive groves.
Montecatini Alto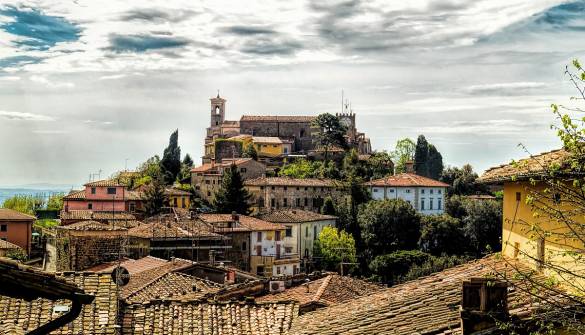 Of Roman origin, this is the ancient heart of the city, which still maintains its Castle intact, originally enclosed by the city walls.
A stroll through the brick alleys and the low-rise houses is very romantic and from up here you can enjoy a beautiful vista over the underlying Valdinievole.
The city park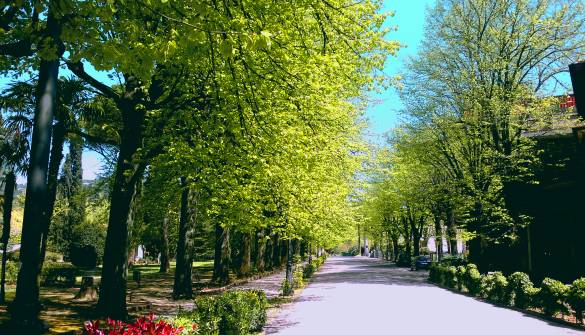 The Pineta di Montecatini is a large green area close to the Spa which provides oxygen to the city.
This is the perfect location to spend some time immersed in nature, to go jogging or simply to relax among the trees.
The Grotta Giusti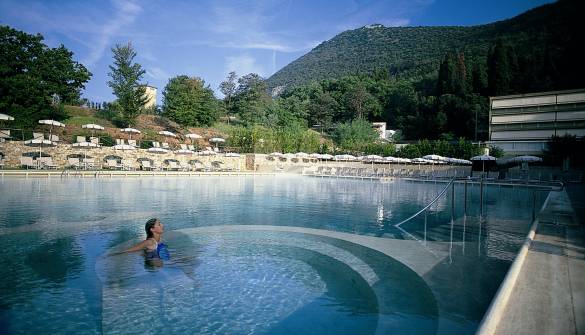 Close to Montecatini Terme, in Monsummano Terme, you can benefit from the services of the prestigious Beauty Farm "Grotta Giusti" with its 700 sq mt open-air Thermal Swimming-pool and the magnificent natural grotto.
the Theatre Verdi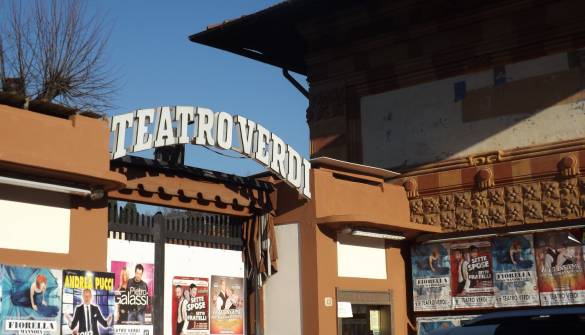 The theatre was designed in the first half of the 19th century, built around a century later and inaugurated with Giuseppe Verdi's Aida. This important artistic reference point hosts a considerable schedule of events and appointments every season, and is often used as a television studio for the RAI.